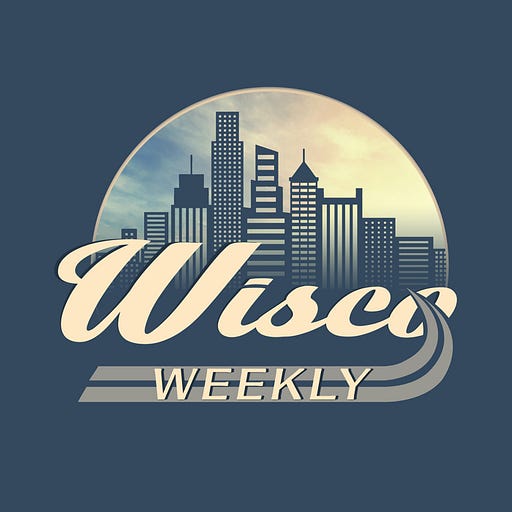 Jun 4, 2020 • 47M
Who Is The Used Car Lease Subscriber feat. Boone Park
Wisco Weekly is a business education and entrepreneurship podcast hosted by Dennis Wisco. Over 80 Apple Podcast reviews, and 4.7 out of 5 stars.
In the aftermath of the COVID-19 crisis, transactions of new vehicle sales at dealerships have slowed to a crawl. With increased economic uncertainty, many potential customers are dissuaded by heightened fears of buyer's remorse, or worse, depreciation in the value of their vehicle purchase. But what if there was an alternative? In this episode, host Dennis Wisco is ecstatic to welcome Mr. Boone Park, General Counsel and Co-Founder at Fair, a groundbreaking tech start-up that is revolutionizing how consumers can engage with flexible and affordable transportation solutions - without the grueling commitment of a six-year payment plan. Tune in as Dennis and Boone delve into a myriad of topics, like the evaluation of smart business decisions, reimagining the used-car marketplace, and the advantages that thoughtful business models with strong legal grounds carry when navigating ever-changing regulatory challenges.
Mr. Boone Park is a brilliant entrepreneur and experienced attorney who has seamlessly integrated these strengths while building Fair. Mr. Park studied at the U.S. Military Academy at West Point before continuing to the University of Kentucky, where he earned his undergraduate degree Summa Cum Laude, and later his Juris Doctorate. Before Fair, Mr. Park was involved with the legal operations at fellow start-up TrueCar. Today, he is one of the most knowledgeable attorneys in auto-regulatory compliance in the United States. He is a passionate advocate for new business models and delights in spending much of his free time at home in Santa Monica with his two wonderful toddlers.
Fair Financial Corporation is a fin-tech company that challenges traditional car ownership by offering innovative alternatives. Founded in 2016, Fair set out with a mission of mobility and flexibility adapted to meet the needs of a new millennial car-user base. As one of the first-ever car "subscription" services, Fair partners with dealerships to offer the perks of a used car lease, and the flexibility of a rental service, to users of all ages who seek reliability and comfort without the binding commitment of a long-term contract or lease. They aim for transparency and user-friendliness, and do a great job to meet their standards with Pay-As-You-Go plans that start for terms as small as one month, an easy-to-use app, and an extensive stock of vehicles of all price points available to subscribers. They currently operate in California and Florida and seek to expand their services to other geographical spaces in the near future.
Tune in to this episode to learn more about the legal, logistical, and regulatory challenges (and benefits) encountered by Fair and other non-traditional business models in automobility. Despite regulatory challenges, Fair has championed the innovative business model of used car lease subscriptions and carved out a whole new customer base. As we step into a new normal, the proliferation of such business models is critical in shaping the movement of people and goods.
Related Episodes
Notes  |  Resources
***** Wisco Weekly *****
New Business Models for the Mobility of People and Goods. Become a Fan. Soon, become a Member. Subscribe for now.
✌(-‿-)✌