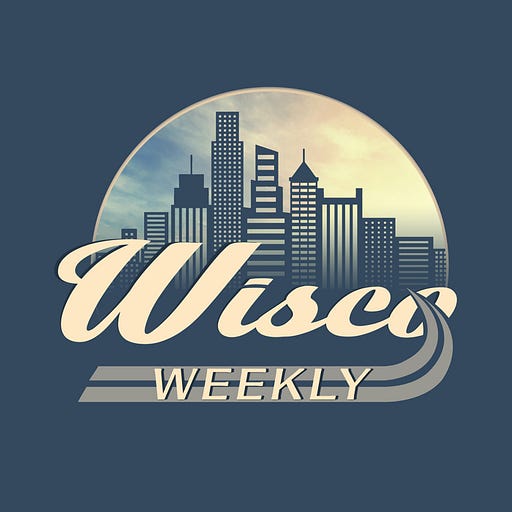 May 8, 2020 • 1HR 11M
To Creatively Problem-Solve, Be Disciplined feat. Erez Tsalik
Wisco Weekly is a business education and entrepreneurship podcast hosted by Dennis Wisco. Over 80 Apple Podcast reviews, and 4.7 out of 5 stars.
When businesses allow themselves to reshape the rules they play by and explore new horizons, the possibilities of business innovation are endless. Too often, companies fall into a pattern of sameness, and problems become stale as they cycle through the same old systems of thinking. In this episode, host Dennis Wisco welcomes world-class innovator Erez Tsalik onto the show for Wisco Weekly's first-ever live-audience recording to discuss top problems that businesses are facing today, potential avenues towards lasting solutions, and ways to reimagine business model innovations as a critical investment.
Erez Tsalik is an expert problem-solver currently serving as a Senior Facilitator and Account Manager at Systematic Inventive Thinking (SIT), where he facilitates many aspects of business operations, including New Product Development, Marketing Communications/Advertising, Problem Solving, and Innovative Strategy. Mr. Tsalik is a leading presenter and trainer in the areas of creativity and innovation, and he has lectured at top academic institutions worldwide, including Tel Aviv University, Columbia University, London Business School, and Hong Kong University of Science and Technology. He has contributed to projects with leading international clients, including Disney, Airtel, Kraft, and more. He has a wealth of experience working in developing markets and with social and environmental organizations. He is passionate about helping industry leaders identify solutions and has an aptitude for directing change-making conversations towards thinking inside the box, and in 2018 was invited to deliver a TEDx Talk in Klagenfurt on "The Advantage of Thinking Inside the Box."
For more than 25 years, Systematic Inventive Thinking (SIT) has been a leader in the field of global innovation. Headquartered in Tel Aviv, Israel, with offices and affiliates in more than 70 countries, SIT offers transformative services including Digital Transformation, New Product Development, Innovation Training, Scouting, and more. Their cornerstone innovation is their unique research-based methodology registered under the same name, which is a disciplined approach to provoke novel thinking and manage organizational change as it is implemented. Today, SIT offers groundbreaking solutions to over 1,400 companies worldwide.
Tune in as Dennis and Erez discuss fixedness, innovation, small business strategy in the time of COVID-19, and so much more. Unequivocally, an investment in innovation is the key to sustaining the business models for the mobility of people and goods for the future.
Related Episodes
Notes  |  Resources
***** Wisco Weekly *****
New Business Models for the Mobility of People and Goods. Become a Fan. Soon, become a Member. Subscribe for now.
✌(-‿-)✌