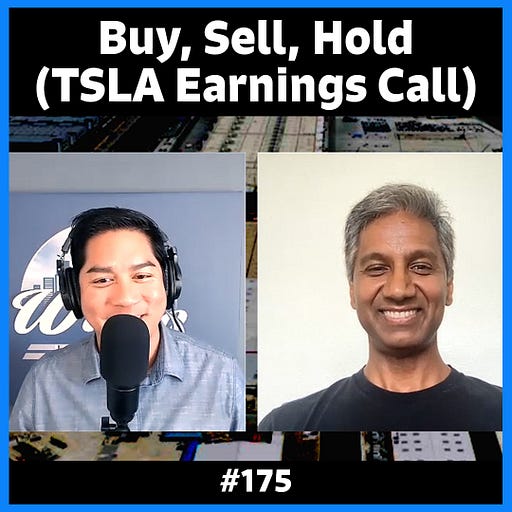 Apr 29, 2021 • 52M
Is Tesla Becoming An AI/Robotics Company To Their Demise (TSLA Earnings Call)
Wisco Weekly is a business education and entrepreneurship podcast hosted by Dennis Wisco. Over 80 Apple Podcast reviews, and 4.7 out of 5 stars.
Tesla (NASDAQ: TSLA) reported first quarter earnings on April 26th, 2021. Joining Dennis on this episode is prior guest, Rahul Sonnad. Rahul ran a robotaxi company, dubbed Tesloop, utilizing Teslas to transport individuals long distances. He maintains intimate knowledge of Tesla vehicles, technologies, and even the Doge Coin Master himself, Elon Musk. Tune in to episode #175 to hear recap of Tesla's first quarter earnings call.
Notes  |  Resources
***** Wisco Weekly ***** By Automotive Executives, For Automotive Entrepreneurs
Founder and Host, Dennis Wisco, takes his
Business Class
listeners through the culture and society of automotive business. Subscribe and follow the money to know where you can
#maketheinvestment.
Wisco Weekly is proudly supported by automotiveMastermind. Visit automotivemastermind.com to learn more about predictive analytics and marketing automation.
✌(-‿-)✌