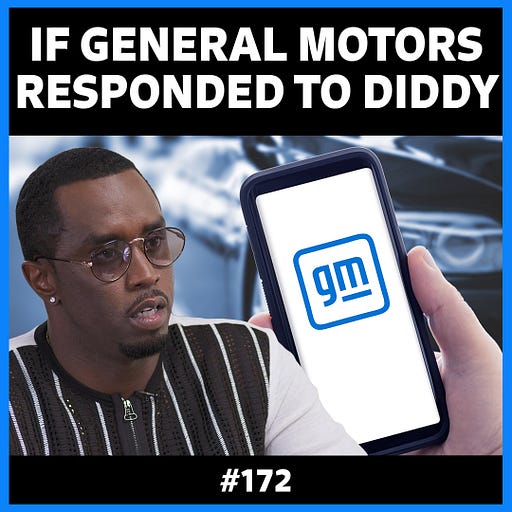 Apr 16, 2021 • 30M
If General Motors Responded to P. Diddy
Wisco Weekly is a business education and entrepreneurship podcast hosted by Dennis Wisco. Over 80 Apple Podcast reviews, and 4.7 out of 5 stars.
In a letter published on April 8 by Sean "P. Diddy" Combs, he wrote a scathing letter to Corporate America and specifically threw General Motors (NYSE: GM) under the bus. Until this point, General Motors has not responded (and more than likely will not respond) to Diddy's letter. 
But if GM did respond, I think this is what they would say. Have a listen.
Notes  |  Resources
***** Wisco Weekly ***** By Automotive Executives, For Automotive Entrepreneurs
Founder and Host, Dennis Wisco, takes his
Business Class
listeners through the culture and society of automotive business. Subscribe and follow the money to know where you can
#maketheinvestment.
Wisco Weekly is proudly supported by automotiveMastermind. Visit automotivemastermind.com to learn more about predictive analytics and marketing automation.
✌(-‿-)✌