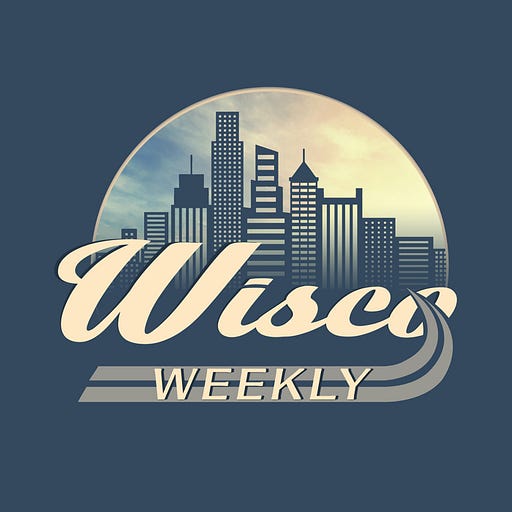 Jun 16, 2022 • 58M
From Foreigner to Expat in Czech Republic with Andrea Tkačuková
Considering living or working in the Czech Republic, this episode is for you!
Wisco Weekly is a business education and entrepreneurship podcast hosted by Dennis Wisco. Over 80 Apple Podcast reviews, and 4.7 out of 5 stars.
In episode #207, our guest is the Co-Founder and CEO of Foreigners.cz, Andrea Tkačuková. For the last 13 years, Andrea and her team have been helping turn foreigners into expatriots in the Czech Republic. Foreigners.cz is a full-service agency helping expats with immigration services, relocation services, trade licenses, health care, language learning and assistance, and more. They have helped over 17,000 clients, have access to 14,000 apartments, and have a team of 38 professionals.
Topics discussed:
- How her relationship with her Co-Founder help build the DNA of the company
- Comparing expats in 2009 vs 2022
- White-collar expats vs blue-collar expats
- Quality of life for expats
- How Czech citizens view their country versus expats
- Bonus segment ⬇️ ⬇️ ⬇️
---
Follow Andrea Tkačuková and Foreigners.cz
Web -- https://www.foreigners.cz/
Facebok -- https://www.facebook.com/Foreigners.cz
Instagram -- https://www.instagram.com/cz.foreigners/
LinkedIn -- https://www.linkedin.com/company/foreigners-cz/
Twitter -- https://twitter.com/Foreignerscz
---
Wisco Weekly is the business education podcast of 24Hour Journal. Subscribe to the Podcast to hear money and business education on the freelance economy.
A paper trail of the Podcast can be found on 24hourjournal.substack.com. Subscribe and follow the adventure of a lifetime turning a digital nomad into a Monaco millionaire.
Kindly rate Wisco Weekly on Spotify and Apple Podcasts
---
24Hour Journal is a reader-supported publication. To receive new posts and join the adventure of a lifetime, consider becoming a free or paid subscriber.