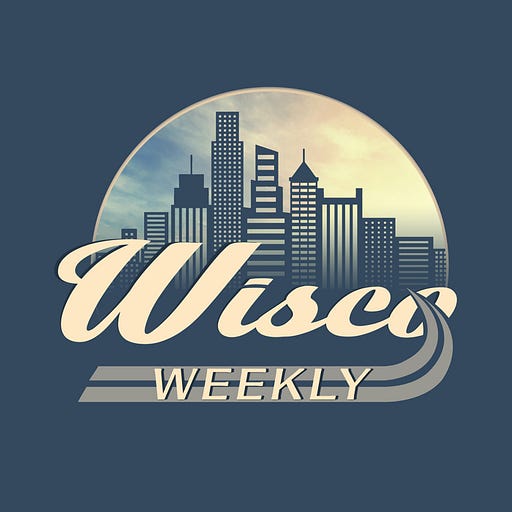 May 20, 2022 • 45M
How to Get the Attention of Hollywood
Joslyn Davis is a 20-year professional of the Hollywood entertainment industry
Wisco Weekly is a business education and entrepreneurship podcast hosted by Dennis Wisco. Over 80 Apple Podcast reviews, and 4.7 out of 5 stars.
Joslyn Davis is an alumna of UC Irvine, and she served as Host and Producer to ClevverTV, a pop culture media channel, which accumulated over 2 million YouTube subscribers and amassed 1.2 billion views. She's appeared as herself in several TV shows including E! True Hollywood Story, Hollywood Estate Date, and the Amazing Race. Currently, you can find Joslyn on her Youtube channel where she vlogs about her life, fashion, and flipping homes.
In episode #206, Joslyn shares her greatest insights on how to get the attention of Hollywood.
To watch the Bonus segment of this episode, please visit here.
Follow Joslyn Davis
Youtube https://www.youtube.com/user/MissJoslynDavis
Instagram https://www.instagram.com/joslyndavis/
Twitter https://twitter.com/joslyndavis
Facebook https://www.facebook.com/JoslynDavis/
Pinterest https://www.pinterest.com/joslyndavis/
TikTok tiktok.com/@josdavis
---
Wisco Weekly is the business education podcast of 24Hour Journal. Subscribe to the Podcast to hear money and business education on the freelance economy.
A paper trail of the Podcast can be found on 24hourjournal.substack.com. Subscribe and follow the adventure of a lifetime turning a digital nomad into a Monaco millionaire.
Kindly rate Wisco Weekly on Spotify and Apple Podcasts
---
24Hour Journal is a reader-supported publication. To receive new posts and join the adventure of a lifetime, consider becoming a free or paid subscriber.